Member Spotlight: Palmetto Women's Center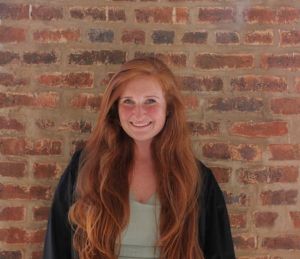 Palmetto Women's Center (PWC)
is a faith-based 501(c)3 organization dedicated to assisting women and their partners through unplanned pregnancies. PWC provides a range of cost-free services including pregnancy tests, ultrasounds, counseling, and parenting classes, welcoming partnerships with local churches, businesses, and individuals.
Hailey Patrick is PWC's Development Director and is excited to share that they are preparing to launch the Palmetto Maternity Home, a haven for up to five women offering comprehensive support from pregnancy to the child's first year. She also shared that the center is looking for individuals willing to contribute their time and skills in various capacities.
According to Hailey, the Chamber's invaluable support has enabled PWC to foster vital connections within the community, emphasizing the importance of networking and lasting partnerships in their mission. We'll all have a chance to connect at the organization's annual Legacy of LIFE Gala, set for Thursday, May 16th at First Baptist Church Rock Hill.
For more information contact Hailey at
hailey@palmettowomenscenter.com
or 839-500-9754 for collaboration opportunities, and visit www.pwcteam.org, and follow PWC on Facebook for the latest on community impact and fundraising efforts.