We offer over 40 annual events to inform, connect, and promote our members. Follow us on social media to keep up with the latest opportunities or check our online calendar. If your company hasn't yet joined the Chamber, check in with our staff to see about non-member pricing.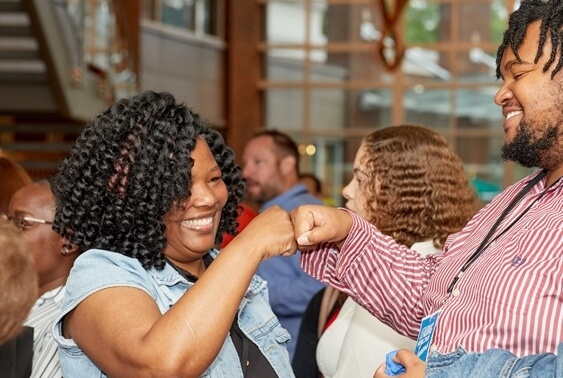 Gain access to the county's largest pool of business contacts (over 900 members/approx. 46k employees) who also want to grow their business through personal connections and quality professional relationships.
By simply joining the Chamber, your SEO numbers will improve through our online member directory.  Want a bigger boost? Whether you sponsor an event, purchase an ad, volunteer with us, or tag us in your next post, your relationship with the Chamber makes your company more visible through every online search engine.
For new and expanding member businesses, we host over 100 ribbon cutting and ground breaking events each year. If you're opening a new location, launching a new product line, or celebrating a milestone anniversary, give us a call for booking details and guidelines.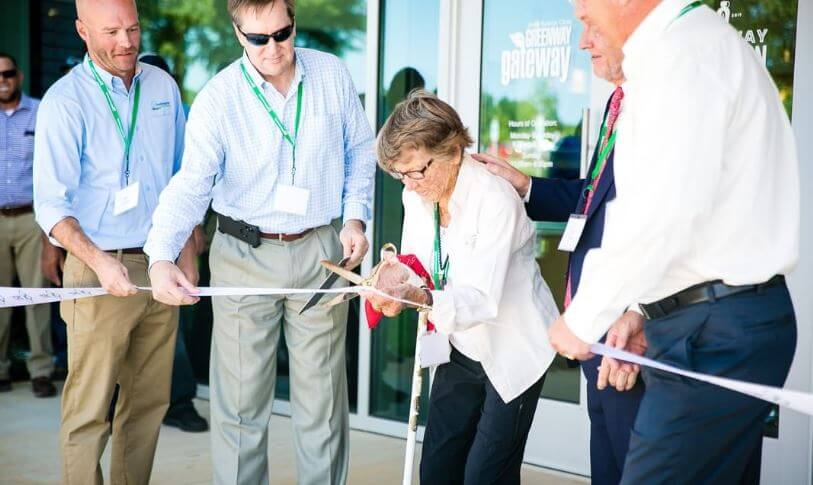 Invaluable resources and training opportunities are available to small businesses through programming, networking, and partnerships in our region.  Check out this link for a list of current programs designed with entrepreneurs in mind.
Through our Chamber Advantage Program (CAP) enrolled members enjoy reduced pricing on office supplies and communications services, and have access to an expanded range of health insurance options.  Additionally our retailers and service providers help each other out by offering exclusive specials through our member-to-member discount program.
Need a change of scenery for your next staff meeting or planning session? Want to offer a seminar for your customers? The Chamber office has meeting space available. With some extended hours, we can accommodate groups up to 30. Give us a shout for details and room reservation guidelines.
Comporium Conference Room (up to 35 people):
Williams and Fudge Conference Room (up to 12 people) :
Ample/direct access to elected officials at all levels of government 
Vehicle for requesting assistance on business issues;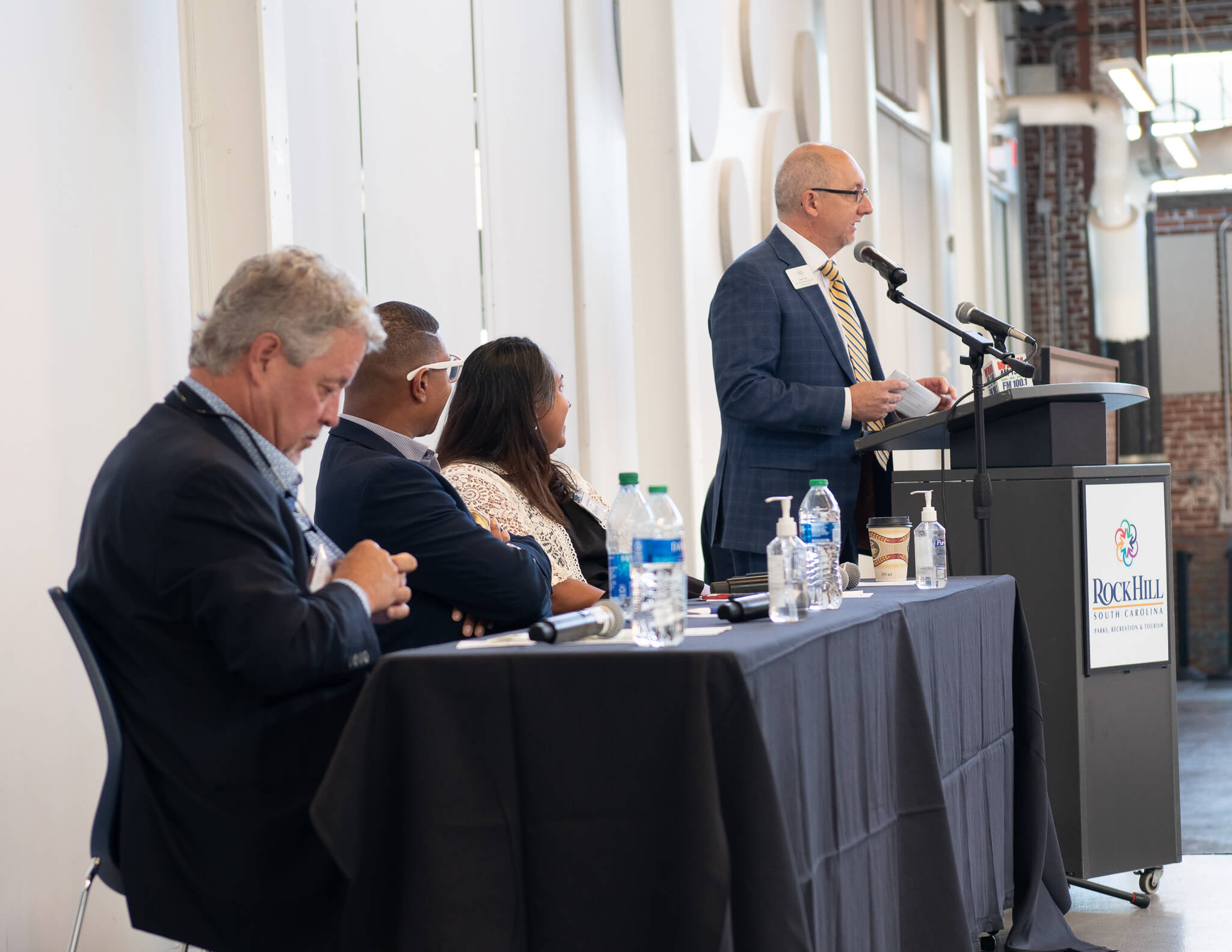 Publicize events/activities and other business happenings in the Chamber's newsletter, received by approx. 2500 business reps;
Instantly become a South Carolina Chamber member with a YCRC membership (for businesses with 10 or fewer employees).
Additional benefits offered through membership for a nominal fee:
Sponsorship  - give your business additional exposure through event sponsorships! We have plenty of options for whatever your business goals might be. Contact us today for a full list of available opportunities.
Advertising  - Increase your online visibility with advertising opportunities on our website, weekly e-newsletter, and social media platforms. Want to make a more personal impact - we even have opportunities for member advertising in our lobby where countless numbers of business representatives and area visitors gather each week. Check out this standard list of advertising options or email us today.