The best way to build your chamber network is to get out of the office! Find the type of programming that fits your professional interests and check our calendar of events regularly to reserve your spot. Informational programs, leadership training, networking events and more are scheduled throughout the year to help you make the most of your membership.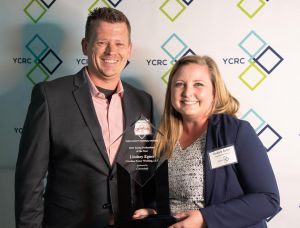 Annual Awards Celebration
An event so big, we only have it once a year! Come check out everything the Chamber has accomplished this year and all the great things we having coming. This event includes dinner, networking, and a presentation of awards for the year's outstanding business leaders.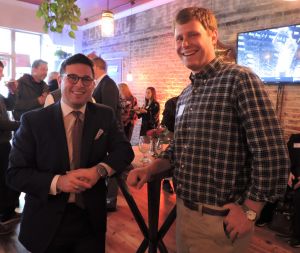 Networking & Special Events
Let's face it - networking can be intimidating. But it's a lot more fun when you bring your whole team to one of our casual drop-in events. These periodic events provide an opportunity to connect with other local professionals while highlighting business initiatives, community news, or specific ​industry updates.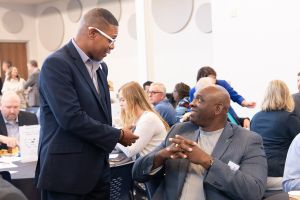 State of the Community
Curious about all of the growth happening in your community? Then our State-of-the-Community events are the perfect fit for you. Each year local leaders from our service areas come together to update our membership on the successes and challenges of our growing area. Not only are these events informative, they are also a great forum to ask questions about how local growth impacts your business.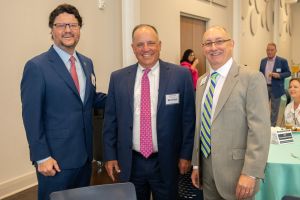 SC Grassroots Event
Each year, we host the SC Chamber as they tour the State to hear from business leaders about the issues facing their communities. Lend your voice during this annual program and help shape the annual Competitiveness Agenda, outlining the business community's priorities for next year's legislative session.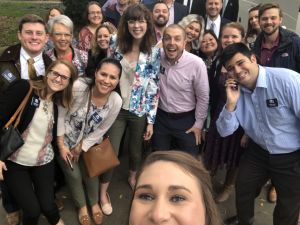 Leadership York County (LYCO)
Successful businesses need effective leaders and quality connections, and LYCO offers the opportunity to build both. Providing a big-picture view of York County, LYCO focuses on the value of Community Leadership, encouraging participants to work together for the greater good. Learn more here.
LeadershipCORE
Today's business needs call for managers who are also effective leaders. LeadershipCORE provides opportunities for individuals to work on basic skill-building while also studying the impact on the larger organization. Focused on strengths-based leadership, CORE aims to boost professional confidence and to prepare managers for the next step in effectively leading their teams to success. Learn more here.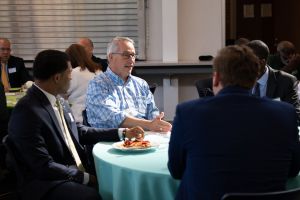 Legislative Event
Join in as we host our annual Legislative Event where state legislators interact face-to-face with York County business representatives. This topic-centered program provides up-to-date details on the happenings at the Statehouse and information about the impact on York County businesses. ​
Ribbon Cutting & Ground Breaking Events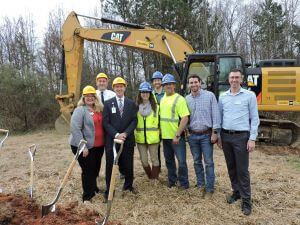 Opening a new business location? Celebrating a business milestone?  Ribbon Cuttings, Ground Breakings, and Anniversary Celebrations are a great way to mark these special occasions for your own business, and also the perfect opportunity to congratulate your fellow business owners on their success.  These event are offered with a minimal charge for our Classic-level members and are complimentary for all others.  Ask about our Premium Events to amp up your celebration!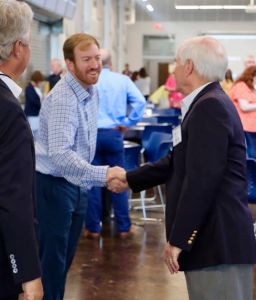 Member Orientation
Did you recently join the Chamber and aren't sure where to go from here? Come to New Member Orientation and meet other new members while learning about all that comes with your Chamber membership.
Morning Mingle Networking Events
If you're looking to jump-start your work day, join us at the next Morning Mingle! This lively and structured networking opportunity is designed for those new to the networking game. Check out our calendar and start making connections now!