YCRC Director of Programs & External Affairs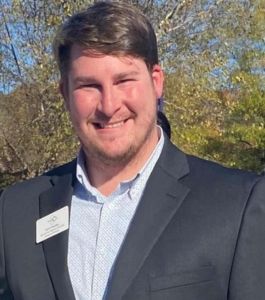 Mark Pursley has been with the Chamber for over three years and was recently awarded an expanded role as our Director of Programs & External Affairs. Beyond event management, Mark will be actively working to build our relationships with local government and will also head up our DEI efforts, ensuring that area businesses have the information and resources they need to be successful.
In his new role, he's been busy talking with other organizations about the value of inclusion, diversity, equity, and access - specifically as those practices impact long-term growth and employee retention. He'll soon be headed south to present our DEI initiatives to conference attendees for the Georgia Association of Chamber of Commerce Executives!
You can also look for Mark at monthly council meetings for the City of Tega Cay and the City of York. He'll be there to listen and learn about the needs in each area, as well as to get to know the staff and elected officials of these municipalities. Building relationships is key to our success in advocating for business at every level.
Reach out to Mark for information about these initiatives and about our upcoming events at Mark.Pursley@yorkcountychamber.com, or give us a call at 803-324-7500.