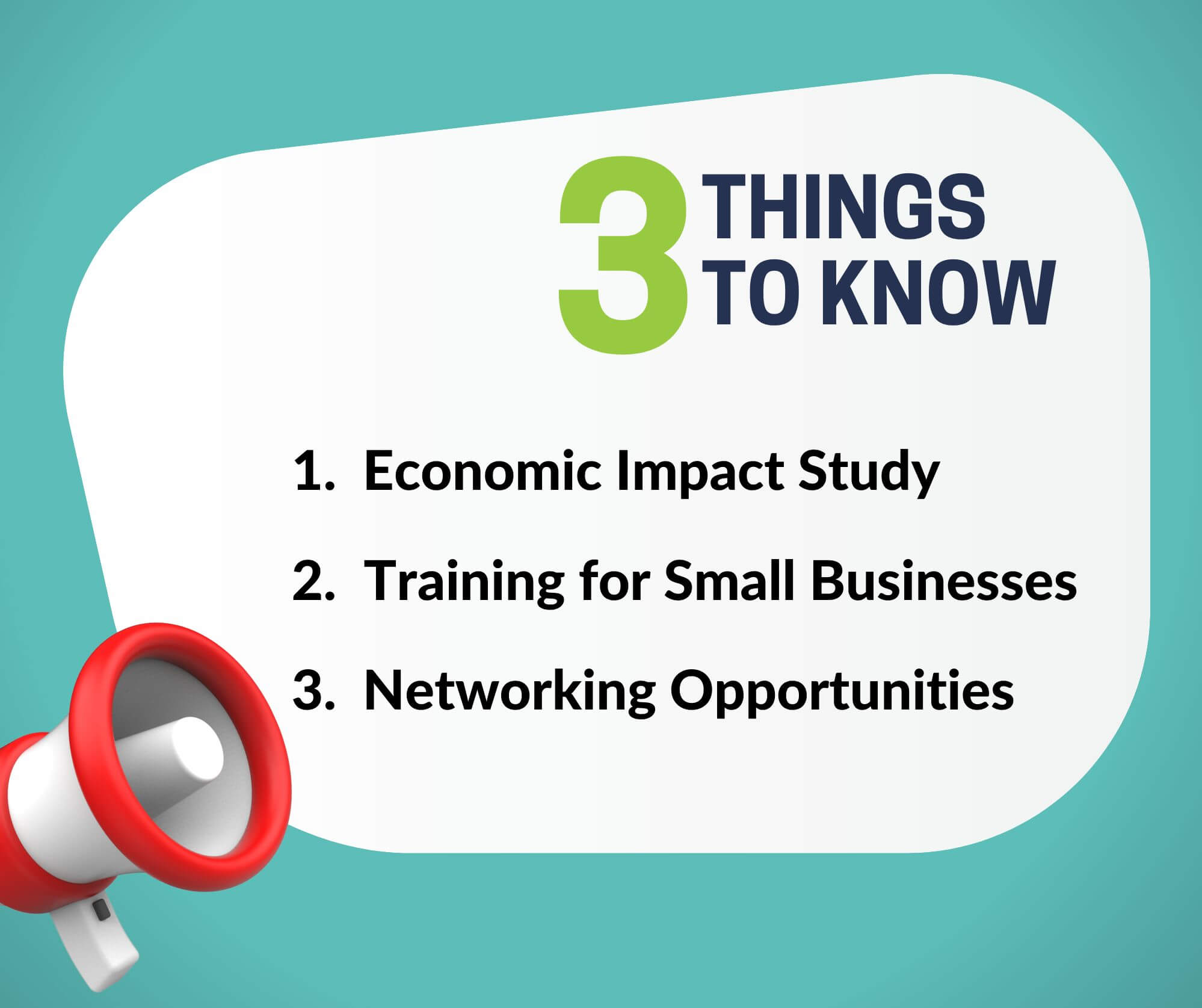 Here are 3 great things to know on Oct. 17, 2023
Winthrop University Economic Impact Study
Winthrop University is conducting a study to measure its impact on the local economy.  Want to participate? Simply complete this survey to share your experience and thoughts on how Winthrop has affected your business.
As a bonus, one lucky participant will receive a special prize package including WU merchandise and season tickets for the 2023-2024 basketball season!
Small Business Opportunities
Several workshops, fairs, and online training courses will be offered by the Winthrop Regional Small Business Development Center (SBDC) and their partners this fall. Options include:
securing government contracts
qualifying for the SBA's Woman-Owned Small Business Program
a Small Business Lender Matchmaker & Resource Fair
4th Quarter Networking Events
It's been a busy fall season and we're not letting up any time soon! Mark your calendars for these upcoming events - all great opportunities to start building new professional relationships and catching up with long-time community partners.
Oct 25 - Autumn Assembly: A York Area Networking Event
York Coffee Roastery
132 Blackburn St, York
7:30 AM - 9:00 AM
Join us for this casual drop-in as we enjoy coffee and connections with members and business representatives in the York area. York City Manager Dalton Pierce will be on hand for a meet-and-greet opportunity!
Oct 26 - CEO Reception & Networking Event
York County Natural Gas Authority
979 W. Main St., Rock Hill
4:30 PM - 7:00 PM
Get ready for chef-prepared hors d'oeurves, face time with local execs, and a chance to make new connections for your business. Make plans now to attend this after hours networking event, as we recognize the outstanding CEOs who lead our business community here in York County.There is no cost to attend.  RSVP appreciated.
Nov 8 - Young Professionals Networking
Hoppin'
110 Southern St., Rock Hill
4:30 PM - 6:30 PM
Young Professionals unite! Come on out to Hoppin' to mix, mingle, and make new connections at this casual drop-in event. Grab your business cards and your coworkers and meet up to dip your toe in the networking pool! There is no charge to attend. Drinks are on your own.  RSVP appreciated.