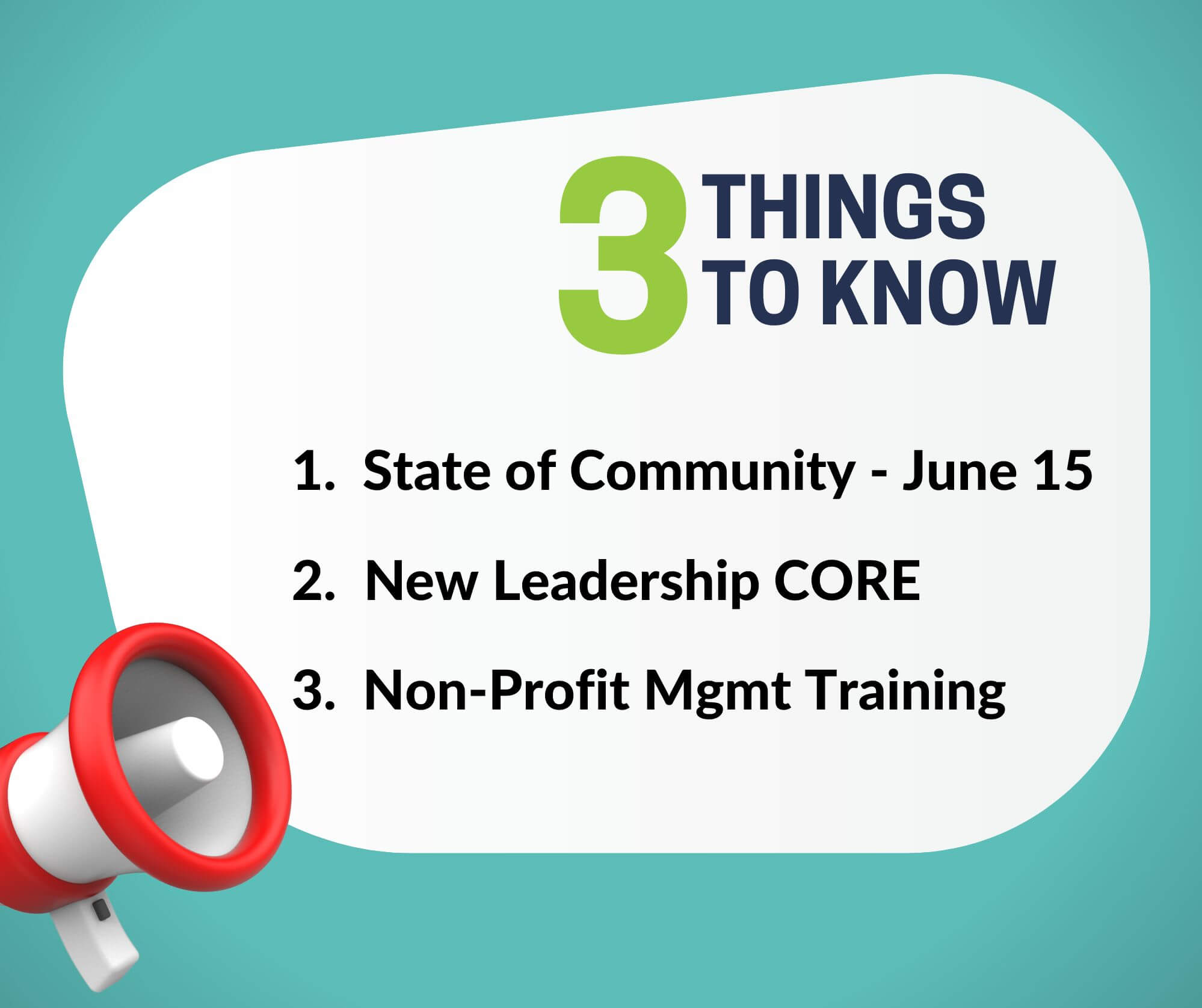 Here are 3 great things to know on May 30, 2023
State of the Community: Building a Better Tomorrow on June 15
This interactive community forum is set for June 15, 8:00am-10:00am, and will be unlike any other event you've seen in our region. We want you, our business community, to help identify the challenges and opportunities ahead. Your input will help to move our county and municipalities forward, together.
Our agenda will include conversation sessions and remarks from our guest speakers.
Confirmed speakers include:
Council Chair Christi Cox - York County Council
Mayor Guynn Savage - Town of Fort Mill
Mayor John Gettys - City of Rock Hill
Mayor Pro Tem Tom Hyslip - City of Tega Cay
Mayor Mike Fuesser - City of York
Find a list of our program sponsors and register today at this link. Seating is limited.
Leadership Training for New Managers
Designed for new managers or for those striving to step into a supervisory role, Leadership CORE is a new offering under the Chamber's Leadership Development initiative. CORE will focus on the strengths and potential of the individual, highlighting the synergy between management and leadership. With a curriculum presented by expert instructors and a built-in peer coaching element, participants will learn and practice vital management and leadership skills, and will work together to apply those skills to real world scenarios.
Candidates for Leadership CORE must be nominated by their employers. Nominations must be received by July 1.
Find program details, curriculum info, and nomination forms here.
Professional Certificate Offered to Non-Profit Executives and Managers
For executives, managers, and board members working in the non-profit world, this 56-hour fundamentals course covers topics that build skills in the management of people, systems, and finances.
Participants will learn through case studies, lectures, readings, and discussions. The certificate program provides a solid foundation of training focused on the many challenges that non-profit professionals face. Each participant will develop a personal development plan and benchmark best practices against peer institutions.
The certificate program was developed to accomplish the following:
develop a broader knowledge of the legal environment of non-profits
build upon leadership skills for human resource management
learn best practices through benchmarking peer agencies
build knowledge and skills for the not-for-profit manager
create a mechanism for setting goals
Find details, class schedule, and more at this link. The deadline to apply for this program is August 1.