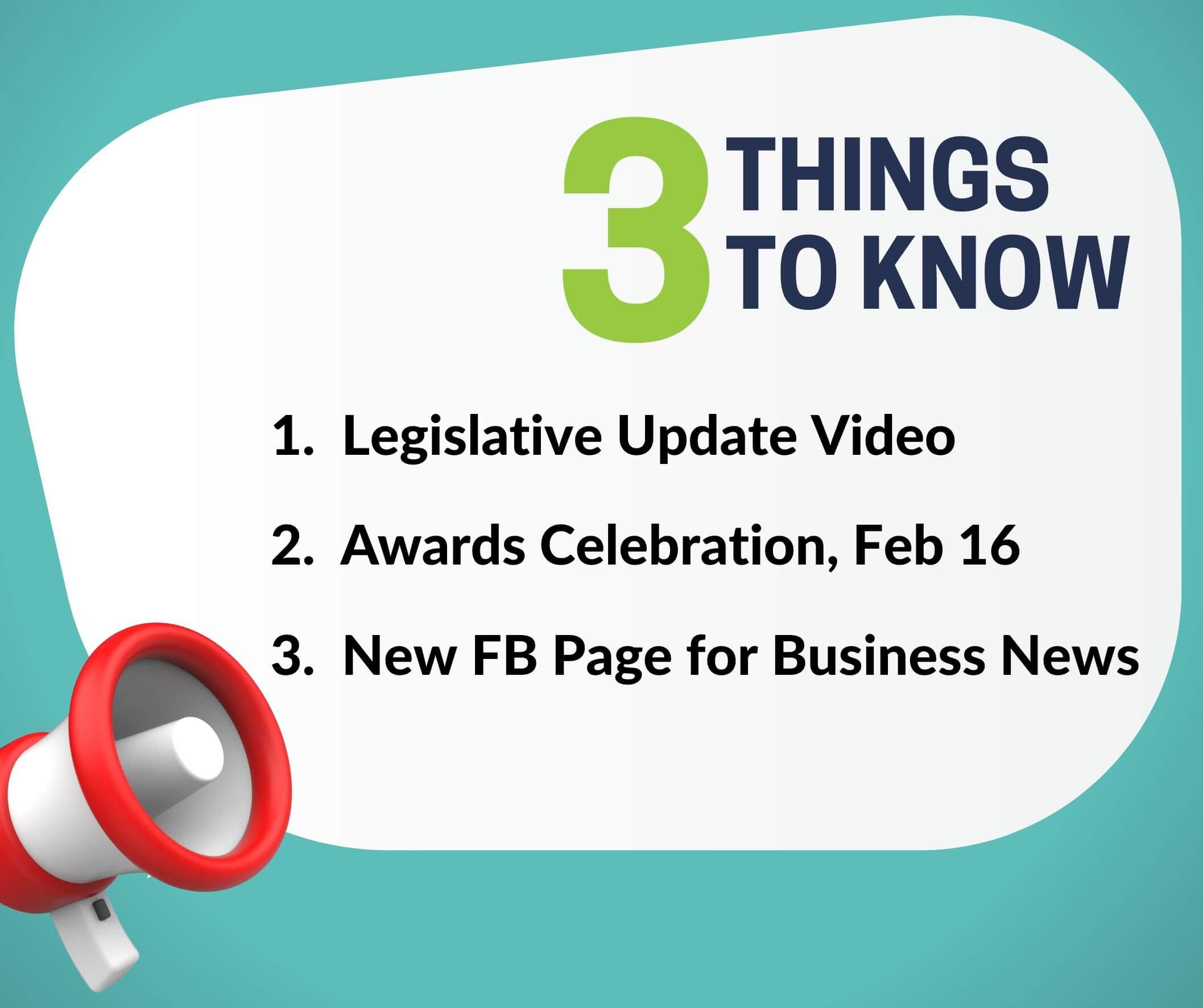 1) Weekly Legislative Update
Each week during the SC legislative session, the Chamber will provide a video summary of proposed bills that could impact business in York County and across the State. The first update of the 2023-2024 session focuses on proposals to address the current $3.5 million SC budget surplus, the Statewide Education and Workforce Development Act, the SC Job Creation and Competitiveness Act, and a House bill that would remove government benefits for businesses owned/controlled by The People's Republic of China.
2) Annual Awards Celebration Set for Feb 16
Reserve you seats now for the event of the year! Get ready to walk the red carpet as we celebrate outstanding business achievement from across York County. This year's event will include live music, a lively awards program, and a steak dinner.
3) New YCRC Facebook Page
We're back online with a brand new Page! Follow us to our new home at @YorkCountyRegionalChamber as we share event updates, local business news, and member highlights.
---
Feb 1 - Better Bound Bookstore & Youth Development Corp.
Feb 8 - Member Orientation
Feb 16 - Annual Awards Celebration