Regional Forum Emphasizes Public/Private Workforce Collaboration


Over 200 attendees, including elected officials and business leaders from across our region participated in the 2023 Catawba Regional Forum. Federal Reserve Senior Economist Dr. Laura Ullrich provided a 'State of the State' overview regarding workforce participation across South Carolina and moderated a panel discussion featuring leaders of our region's higher education institutions, including:
Dr. Edward Serna, Winthrop University
Dr. Stacey Moore, York Technical College
Dr. Walter Collins, USC–Lancaster
Dr. Lester McCorn, Clinton College
Dr. Randy Lowell, USC–Union
The forum was the result of a partnership between Catawba Regional Council of Governments and the Regional Chamber, with participation by all chambers in our four-county area. Providing vital workforce strategy updates, the event was not only informative, but also an opportunity to connect and build relationships across our region.
The big take-away? While the business community often communicates the need for support from educators, this economy requires reciprocal action from both employers and elected officials.
Want to learn more about how the Regional Chamber is impacting Talent/Workforce Development in our region?  Give us a call at 803.324.7500 or email us here.
---
Our Advocacy programs are sponsored by: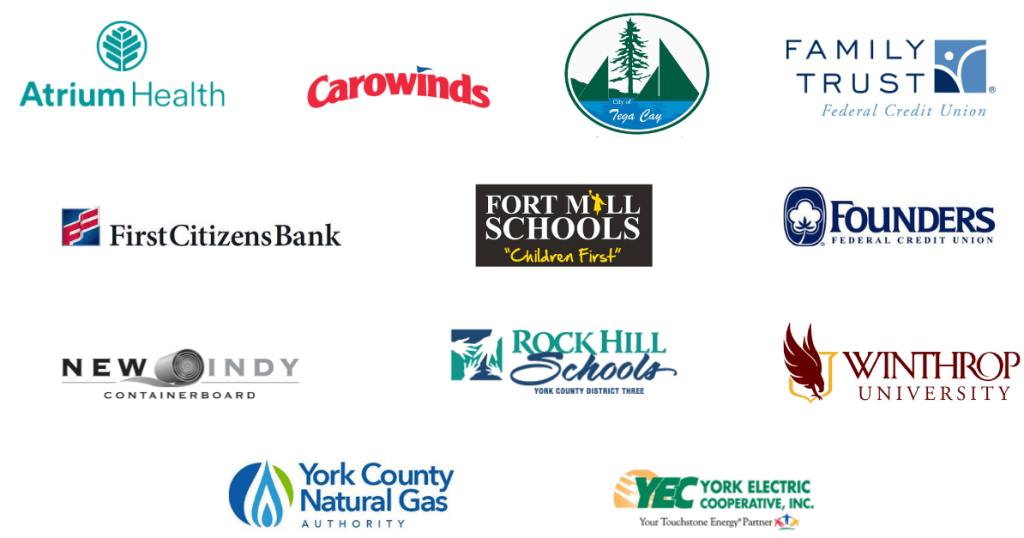 Atotech USA, Inc.   |   City of Rock Hill   |   Coltharp, Inc.   |   Crosswinds Insurance Agency
Panthers Heating & Cooling   |   Rock Hill Coca-Cola Bottling Company   |   Springs Creative Products Group
Town of Fort Mill   |   Tuttle Company   |   York County Economic Development   |   Visit York County