Jan 5 Regional Forum: Building a Winning Workforce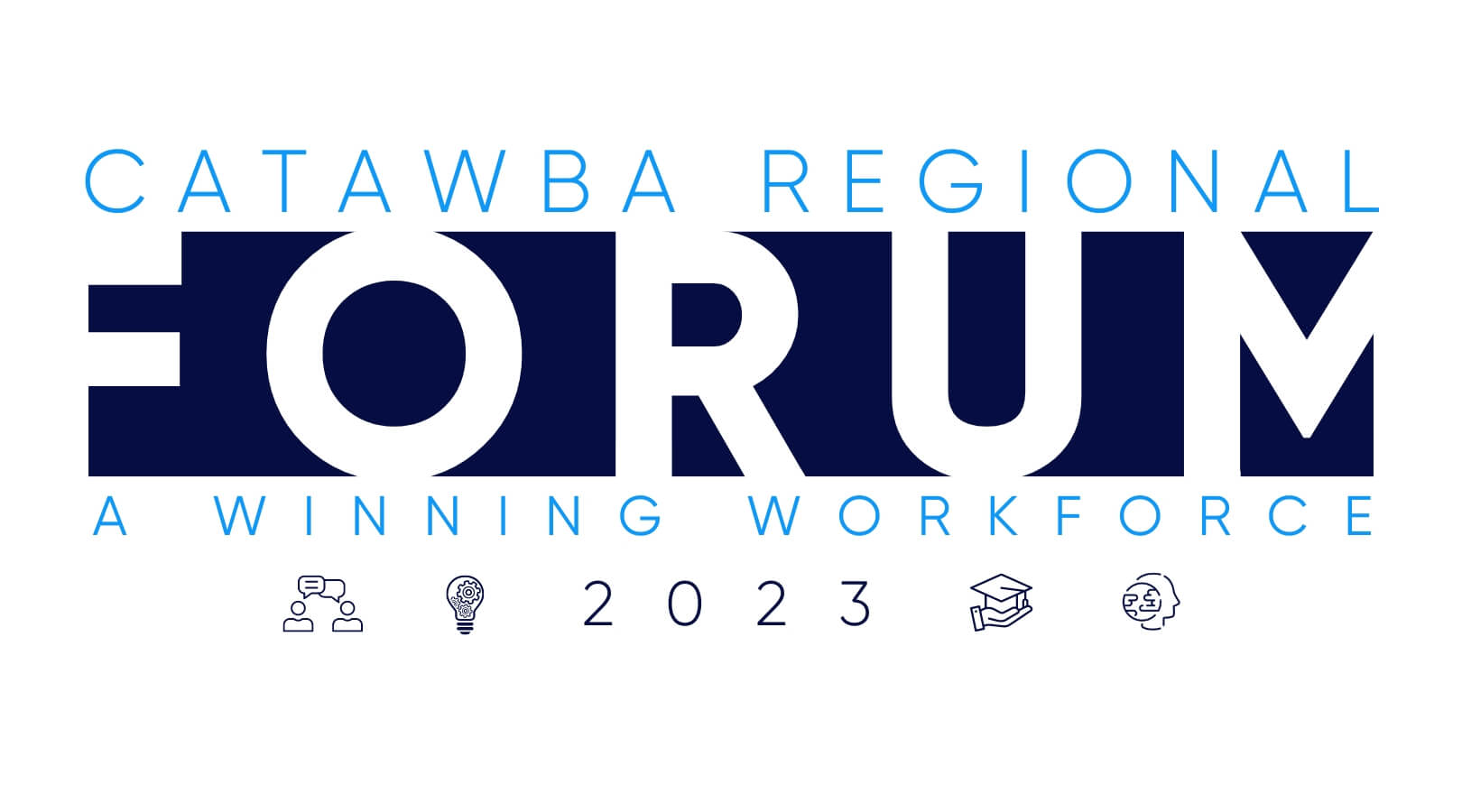 January 5, 2023 at The Gateway Conference Center
3200 Commerce Dr. #C, Richburg
4:30-6:30pm
Registration is now open for The Catawba Regional Forum 2023! Over 250 attendees, including elected officials and business leaders from across our region are expected to attend the Forum, which will focus on building a winning workforce. This event will be moderated by Federal Reserve Senior Economist Dr. Laura Ullrich who will provide a 'State of the State' overview regarding workforce participation across South Carolina. A panel discussion will follow, featuring leaders of our region's higher education institutions. This panel will feature:
Dr. Edward Serna, Winthrop University
Dr. Stacey Moore, York Technical College
Dr. Walter Collins, USC–Lancaster
Dr. Lester McCorn, Clinton College
Dr. Randy Lowell, USC–Union
Each panelist will have the opportunity to highlight current and unique achievements, as well as future plans, in the area of workforce development.
Following the program, all are encouraged to attend an exclusive networking reception. Heavy hors d'hoeuvres and beverages will be provided. There is no cost to attend.
RSVP is required at this link.
Agenda:
4:00-4:30 Check-In
4:30-5:30 Program
5:30-6:30 Reception