YCRC Member Relations Manager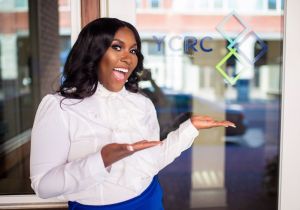 Just before celebrating her one year work anniversary as the Regional Chamber's Communications Coordinator, Rae'L Jackson has been named our new Member Relations Manager! With her natural energy, friendly demeanor, and creativity, Rae'L is the perfect choice to be out and about helping to build connections for the business community.
Rae'L has helped us to design a new benefits structure and will be talking with both current and prospective members about how the chamber can best meet their business goals and professional development needs. Whether you're an employer building high-level strategy or an up-and-comer looking to expand your network, Rae'L is here to help connect you to the right resources.
Reach out to Rae'L here for information about how to make the most of your membership and look for her at the next chamber event!