ROCK HILL ADULT EDUCATION RESOURCES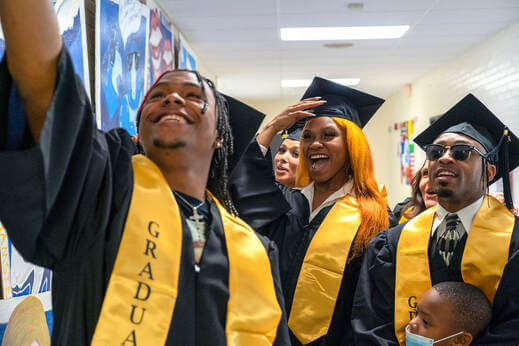 Rock Hill Adult Education is a place where adult learners take control of their personal, academic, and economic destiny. Their  services are as follows:

WORKPLACE LITERACY
Training designed to inform entry-level and/or marginally performing employees about workplace soft-skills and their value to organization growth, as well as employee performance and advancement.  This training may also serve as an intervention/improvement strategy to demonstrate the employer's effort and desire to assist an employee to avoid termination and improve employee retention.  We all know the cost, in terms of time and dollars, associated with employee turn-over.
ENGLISH SPEAKING IMPROVEMENT
Classes designed specifically to assist limited-English speaking employees in the workplace…related to workplace-specific language and especially safety in the workplace. 
GED HIGH SCHOOL EQUIVALENCY DIPLOMA preparation: 
This service is available to employees 17 years of age and over who left high school without earning the diploma.
PARA-PROFESSIONAL EXAM:
This exam is available for employers who require applicants to demonstrate knowledge and application of basic academic skills to adequate perform in the workplace.  There is a charge for this service, and the cost is usually assumed by the test-taker.
Contact Don Gillman, Director for more information
​Office: 803-981-1393
Mobile: 803-417-6832