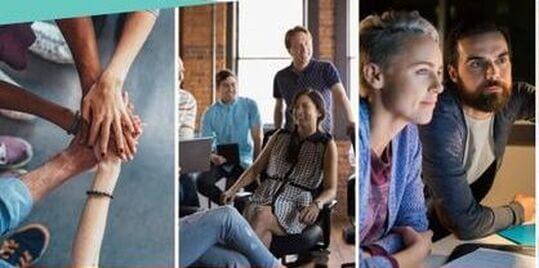 OCTOBER 27-28, 2022
8:00AM-5:00PM
The Hood Center - York Technical College
375 S. Anderson Rd, Rock Hill, SC
Registration is Open
The world is changing at an unprecedented pace. Every day leaders are making countless decisions and facing problems they've never encountered before. What worked yesterday can change overnight. The speed is relentless, the stakes are high, but the rewards are great for those who can lead a team to consistently achieve extraordinary results. So how can leaders stay ahead of the curve and differentiate themselves and their teams when so much is changing so quickly?
MEET THE 4 ESSENTIAL ROLES OF LEADERSHIP
Even in the most turbulent times, there are four roles leaders play that are highly predictive of success. We call them essential, because as leaders consciously lead themselves and their teams in alignment with these roles, they lay the foundation for effective leadership.
The 4 Essential Roles are:
Inspire Trust: Be the credible leader others choose to follow - one with both character and competence,
Create Vision: Clearly define where your team is going and how they are going to get there.
Execute Strategy: Consistently achieve results with and through others using disciplined processes.
Coach Potential: Unleash the ability of each person on your team to improve performance, solve problems, and grow their careers.
The Regional Chamber is bringing this valuable program to York County this fall! Reserve seats for your whole team today to begin building the future leaders of your organization.
Cost for two full days of training:
Early registration fee is $700/person

​Sponsorship packages are available at the following levels:

​
$7000 Gold-Level Sponsorship
- 10 event tickets
- company logo on event promotions
- opportunity to address attendees virtually or in-person
- opportunity to provide fee scholarship for non-profit or small business attendee

$3500 Silver-Level Sponsorship
​- 5 event tickets​
- company name on event promotions
- opportunity to provide partial fee scholarship to non-profit or small business attendee
Who should attend?  Existing or up-and-coming leaders in your organization or business who could benefit from more training to:
Think BIG and adapt quickly.

Translate strategy into meaningful work.

Coach people to a higher performance.
The 4 Essential Roles program develops leaders who can master these skills consistently by focusing on developing who a leader is as well as what a leader does.