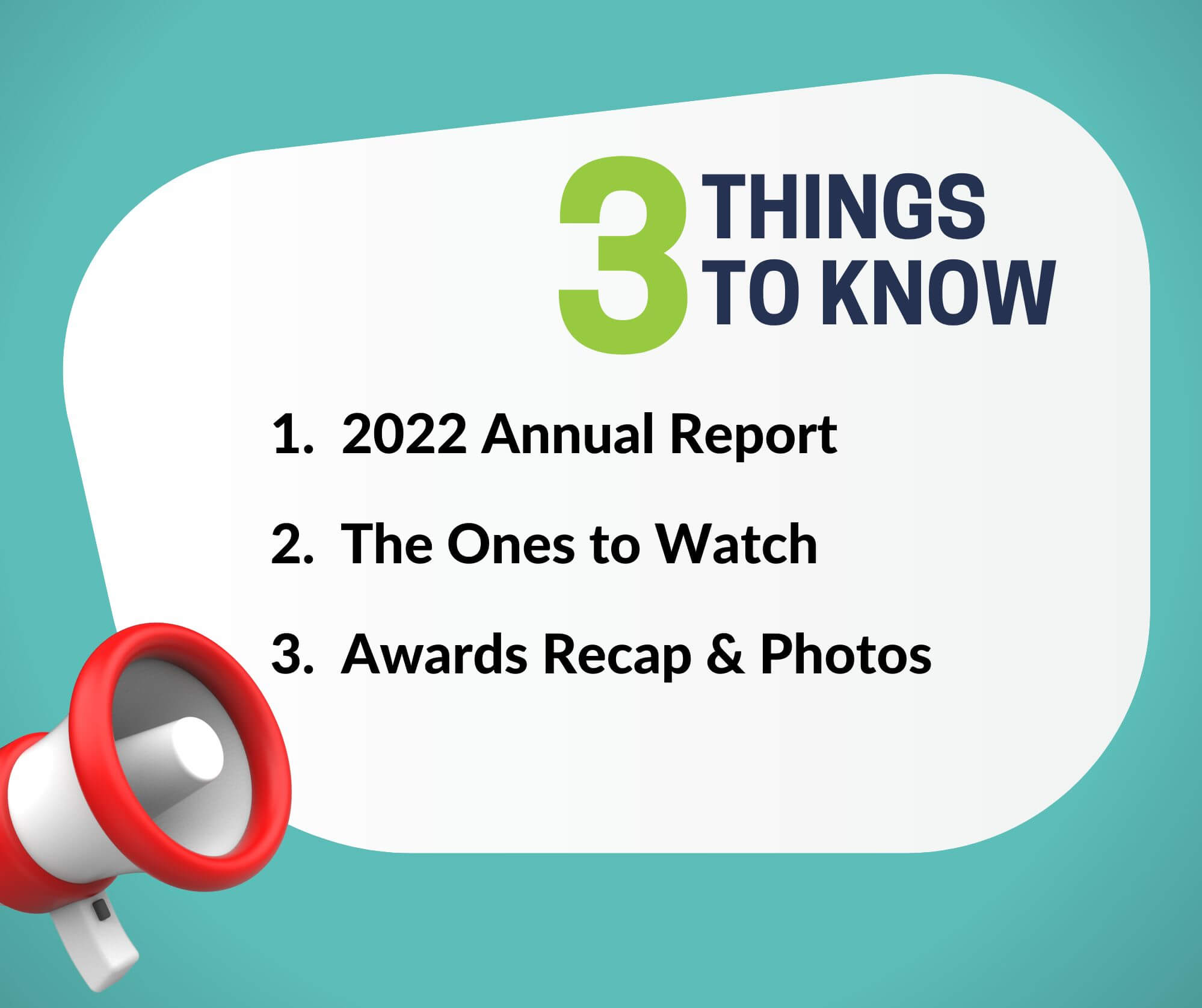 In this new video, our executive team provides a look back at the Regional Chamber's accomplishments in 2022, a preview of our plans for 2023, and a challenge to work together with our local partners for the success of all. Take a few minutes to view the video link below as Chair-Elect April Simpkins, Immediate Past Chair Wes Tuttle, and current Chair Shaun Barnes reflect on our successes and share their thoughts as we continue to move the Regional Chamber towards into an exciting new era.
2) Young Professionals to Be Honored

Coming soon! A special event to honor "The Ones to Watch" within your organization. Be on the lookout for nomination criteria as we prepare to celebrate leadership, service, and professional achievement in our area's young professionals. Details will be
posted here later this week
.
3) Awards Event Recap

In case you missed the big event, here's a video short including a few pics from our Annual Business Awards program. Over 200 business representatives attended the event to help us celebrate the accomplishments of this year's honorees, and to help us officially kick-off the Chamber's initiatives for 2023. Other photos from our official photographer,
J&K Paints & Pixels
, are 
available at this link
(use email mark.pursley@yorkcountychamber.com to access the digital album)
. Thanks again to all of our sponsors and congratulations to this year's award recipients.
Feb 1 - Better Bound Bookstore & Youth Development Corp.
Feb 8 - Member Orientation
Feb 16 - Annual Awards Celebration