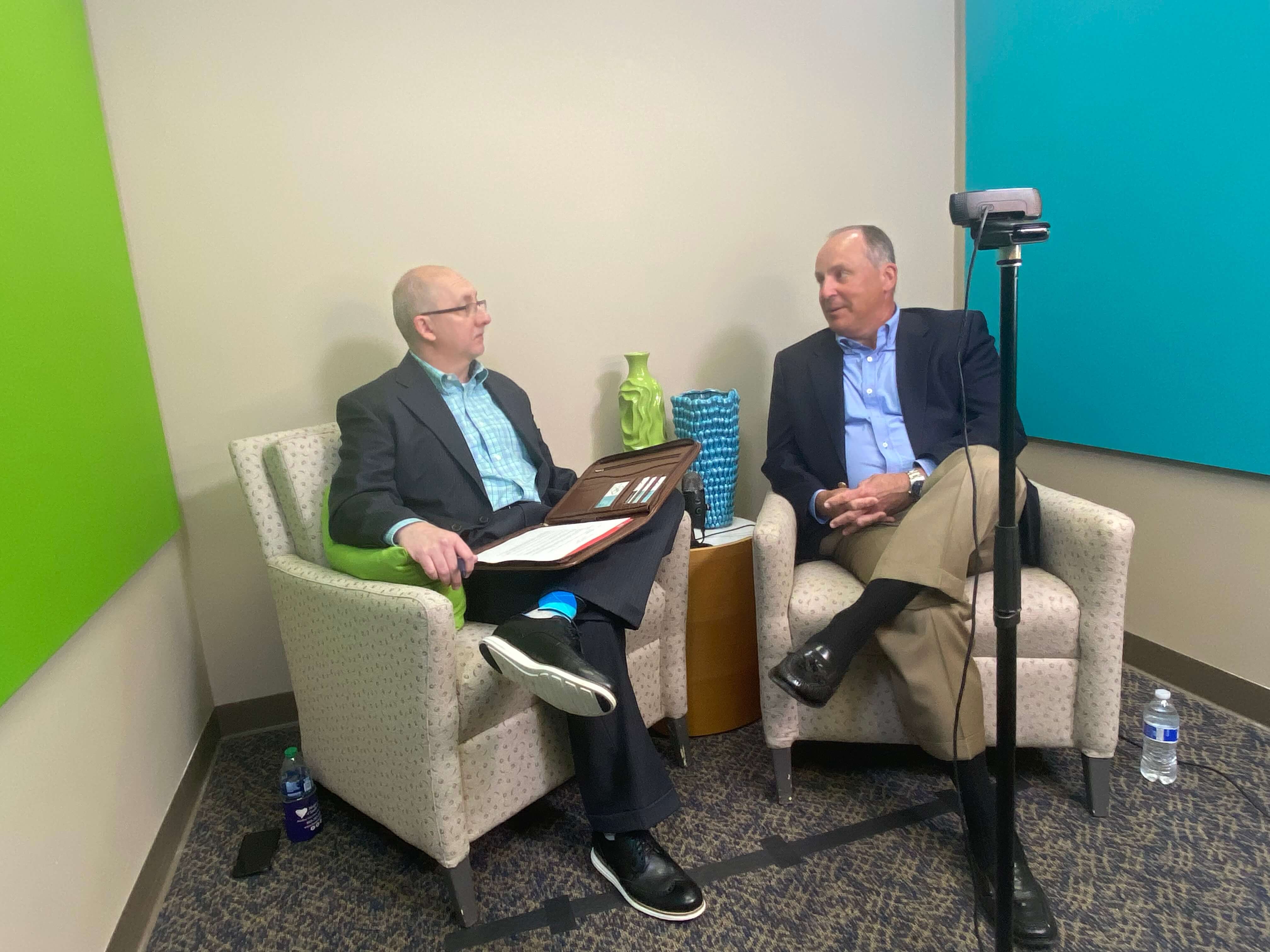 What is the One Button Studio?
​The One Button Studio (OBS) is an easy-to-use digital video production studio that requires no prior video production experience.  OBS is located at Chamber office and is available for multiple types of projects including:
creating videos for recruitment, training, or professional development seminars;

practicing for professional presentations, pitches to investors, etc;

recording interviews or podcasts;




creating ePortfolio materials or video essays; and

filming for digital advertisements and social media promotions.​
Any Regional Chamber member company can use the studio! Specifically, we hope the studio will be most useful for startups and small businesses who may not have access to professional equipment, or the financial resources to hire an advertising firm to produce their video needs.
To use the One Button Studio, a user simply plugs a flash drive into a USB port, pushes a button to start recording, and then delivers the prepared speech, demo, interview, or other content. Pressing the button a second time stops the recording and saves the file to the flash drive. The user is then free to take the user-provided USB and work on the project offsite.
Professional lighting, along with a mounted microphone and video camera are ready to go in the studio. We can also provide an 80-inch flat screen for presentation background if needed.  Table, chairs, and custom backdrops are not available.
Review the OBS Guidelines here, submit your reservation request, and come in for a quick training session.  Reservations are currently available Monday-Friday, 8:30am - 1:00pm.